It's been a while since I've used this thing.
So I wanted to use this opportunity to say that Trinity is still in development. I've been silent for quite some time but fear not. A lot has happened for me in 2016. I've had a lot of shitty moments and some good ones (mostly shitty moments). Due to the shittier moments, I took a lengthy hiatus from Trinity's development but I'm happy to say that I'm actively working on it once more. My current goal is to complete a demo version of the game showcasing only the first main segment of the game. This demo version of the game would be released for free here on Newgrounds while I launch a Kickstarter campaign to fund the rest of the project.
In order to facilitate a healthy continued development of this project, I am opening up pixel art commissions. For a while, I've been seeking to get into freelance/commission work and believe that the more my means of feeding myself is creative in nature, the more Trinity's development will remain steady.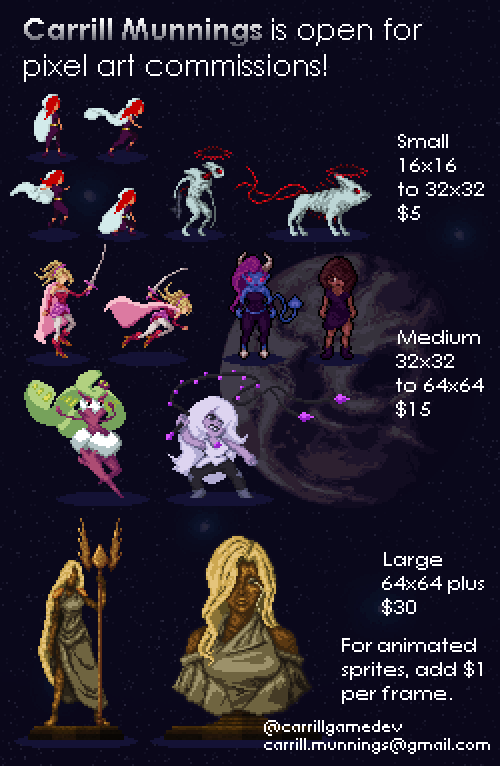 For regular updates on Trinity, please follow my Twitter @carrillgamedev! I regularly post animated .gifs of game footage there.